Tweed Blazers and Skirts
Posted by: Celtic Tweeds - 19 January 2019
Eternally stylish and incredibly versatile, a good quality tweed jacket will last you a life time and work with almost any outfit. You can pair the same tweed blazer with a beautiful dress for a wedding, with a matching skirt for work, or with a pair of jeans when heading shopping. With a wide range of colours, styles and brands, from vintage fits to more modern lines, there really is an amazing selection of women's tweed jackets on offer.
Make a statement with a beautiful tweed skirt with a shirt for work, or a blouse for drinks with the ladies. A brilliant addition to any wardrobe, a tweed skirt is something you will just keep coming back to its quality will last a long time if you take care of it. From the vintage to modern tweed pencil skirts, swing skirts and more, there is a lovely and ever changing range of tweed skirts to take you from the boardroom to dinner.
These are just a few of the ways that you can start your own love affair with tweed, but it doesn't end there.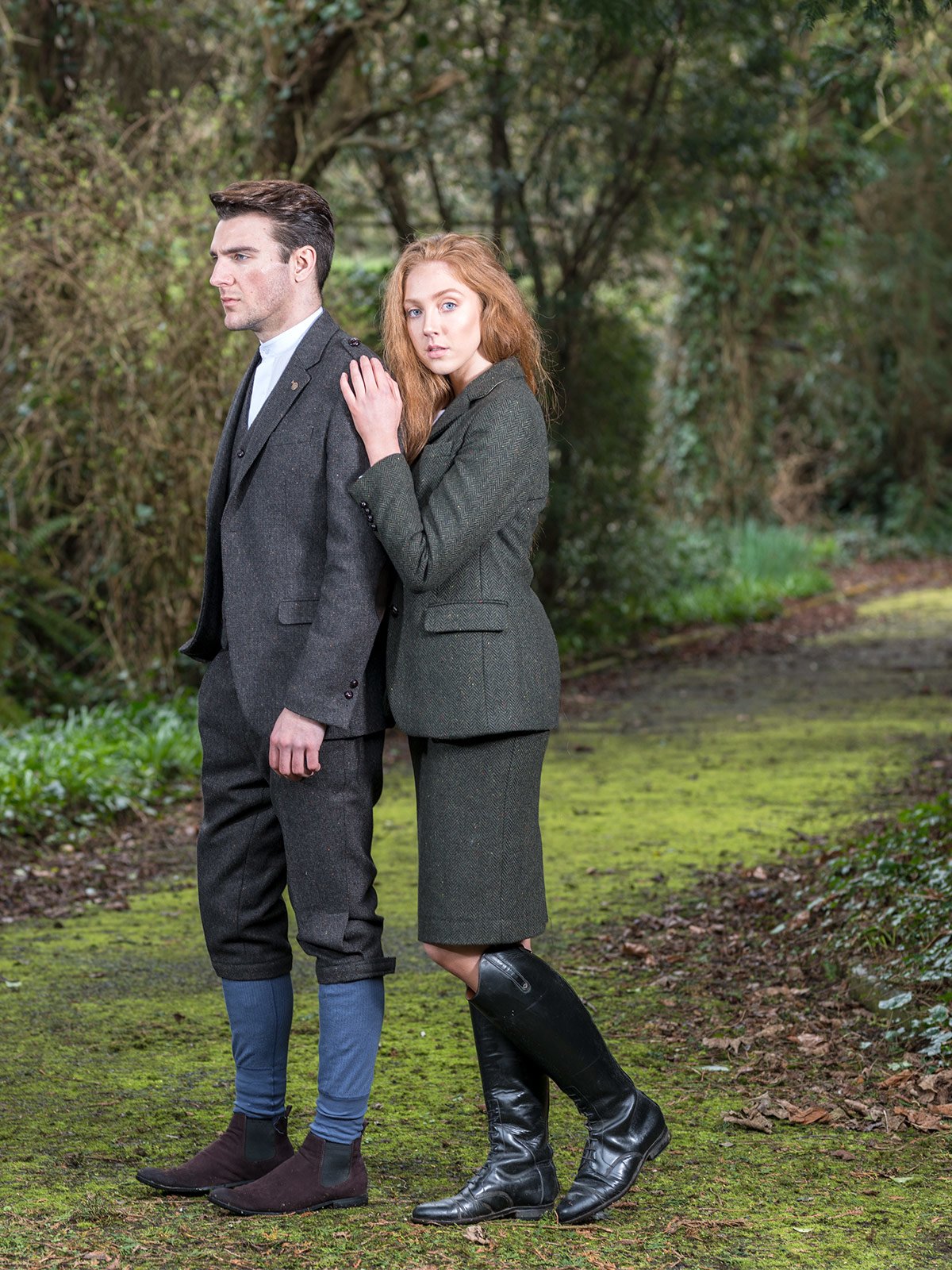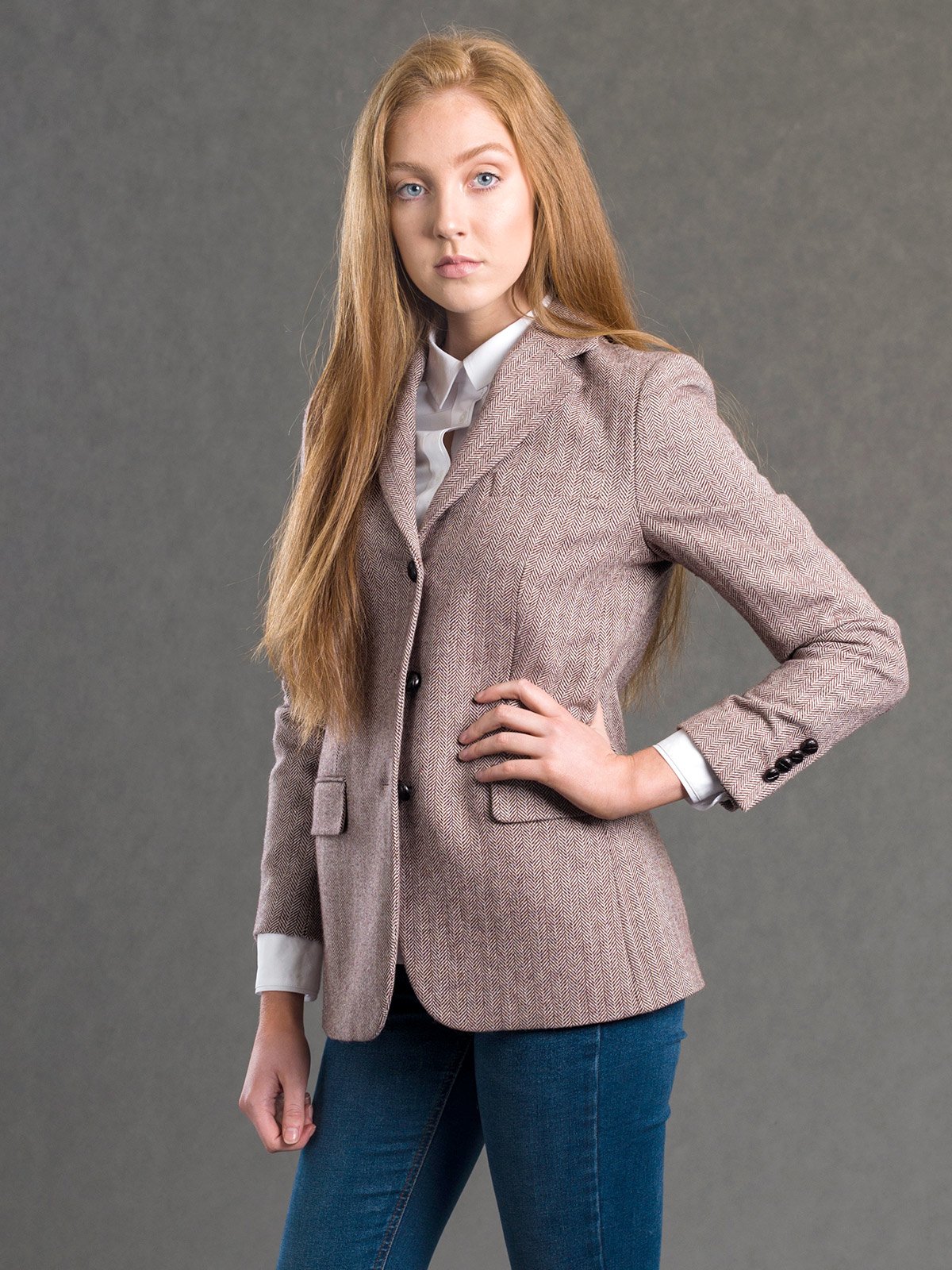 ---
Related post
Celtic Ladies Tweed Collection Inspiration
01 May 2019
Our Celtic Tweeds Ladies collection is designed to combine lifestyle, heritage and the very best of
Irish craftsmanship. One public figure who has inspired elements of our collections is the iconic
Sybil Connolly.

Sybil Connolly was a self-made, dynamic and extraordinary talented fashion powerhouse in Ireland
in the 1950's and 1960's. Many coined Connolly Irelands own 'Coco Chanel' as she dressed some
of the worlds most powerful and glamours women such as Jackie Kennedy, the heiresses of the
Rockefeller,Grace Kelly and Liz Taylor to name a few. Connolly dressed them all in Irish linens and
tweed fabrics as she disagreed with using other fabrics. Connolly refused to follow the fashion
trends of the time and stood by these principles.
Sybil Connolly embraced native Irish materials such as linens and tweeds in a way that hadn't been
discovered or seen in high fashion at the time. Connolly's designs were a form of romance, they
encapsulated the Blarney-infused tales of inspiration found in misty mornings of Connemara. Sybil
embodied a brilliant and successful businesswoman who networked her way to the peak of the US
fashion industry being her honest and authentic self throughout.She established a major reputation
within certain elite groups in the US. She promoted this ideology of Ireland being a place of quality,
craftsmanship and natures true love affair.
The Celtic infusion of linen and tweed appealed greatly to Jackie Kennedy, who later became a a
personal friend to Sybil. Kennedy's official White House portrait with her children features Mrs
Kennedy wearing a signature Sybil Connolly pleated linen skirt and cotton blouse.When Jackie
visited Dublin in 1967, she was a guest at 71 Merrion Square, which was the house were Sybil

resided. Sybil lived in a beautiful and decadent home in Merrion Square in Dublin, driving a series
of hand-built, Bristol sports cars. She spent much of her time hosting her own fashion events across
the US, Europe and Australia. Sybil would call it "The House That Linen Built" only accepting
special clients in the drawing room of her Georgian home, with its yellow-silk wall-coverings and
discreetly placed photographs of famous clients.

Connolly voluntarily withdrew herself from the fashion business in the early 1970s with
elegance."There comes a time in everyone's life as a designer when you have to decide whether you
want to create the beautiful or the merely fashionable. Sadly, there can be a conflict between the
two," she said.
However she did go on to have an equally successful second act in her professional life.In the
decades that followed, she found new challenges by diversifying her brand. She designed tableware
for Tiffany and textiles for Brunswick and Fils, while also creating a design for Nicholas Mosse
pottery. She edited books on interior design and gardens and in 1995, she wrote a book on Irish
handcrafts, entitled Irish Hands: The Tradition of Beautiful Crafts.
Read Post
Tweed Blazers and Skirts
19 January 2019
Eternally stylish and incredibly versatile, a good quality tweed jacket will last you a life time and work with almost any outfit.
Read Post
Tweed is back
18 December 2018
Tweed is an unfinished, rough woollen fabric which is closely woven together by traditional methods.
Read Post